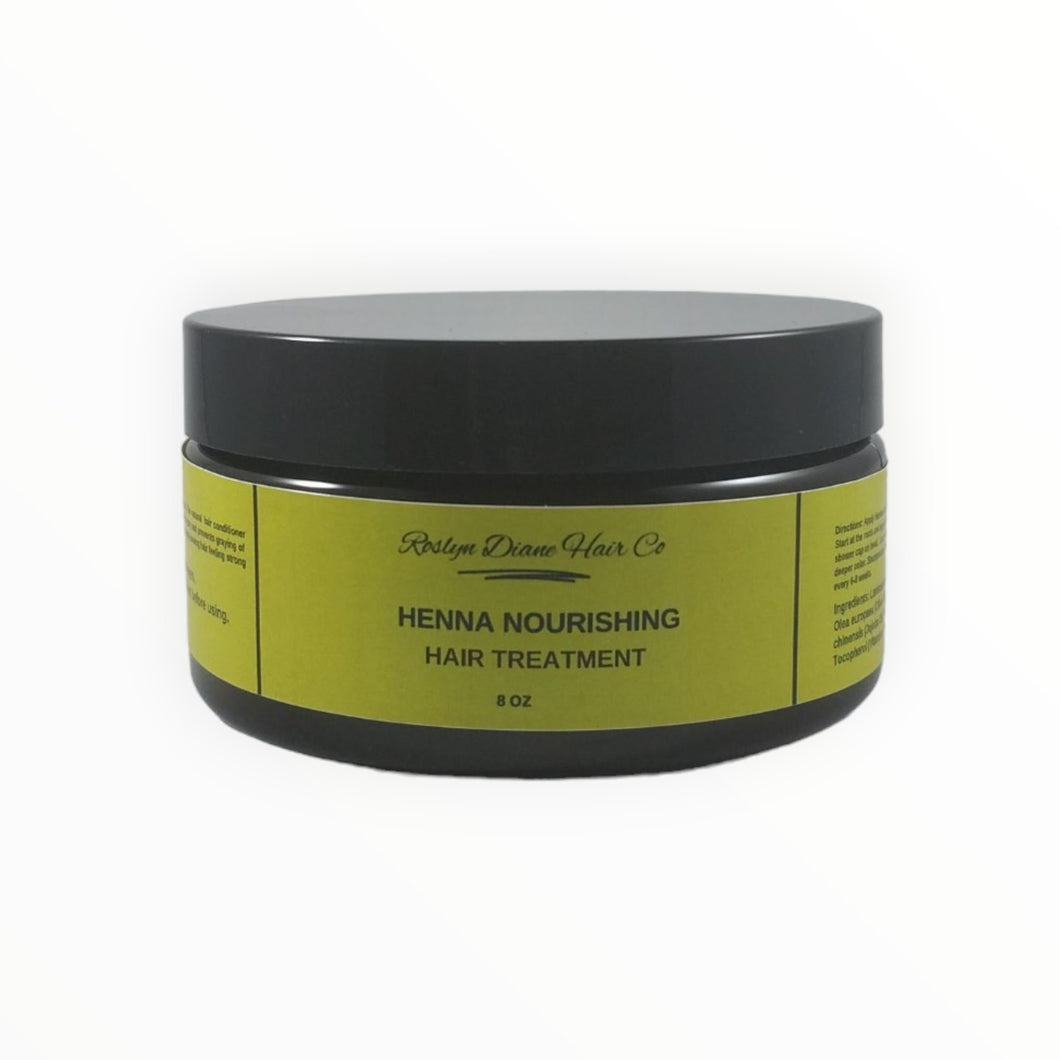 Henna Hair Treatment
Regular price $21.99 Sale
Henna Hair Treatment colors and conditions your hair all at once. This natural colorant conditioner softens and gives hair soft reddish tones and a rich sheen. Henna covers gray and prevents graying of the hair prematurely. The conditioning formula adds fullness and gives hair body making locks soft, silky and manageable. Henna along with the essential oils stimulates the scalp nourishing it from the roots with new healthy hair growth.
*Henna is all-natural, safe hair dye that colors hair without harsh chemicals.
*Depending on the natural color of your hair, the result will be darker or lighter
* Gray will be a vibrant red shade, and will make the gray pieces appear like highlights
*Unlike chemical dyes, henna can be reapplied every 6-8 weeks or as needed because of its conditioning effect
Pregnant women check with your doctor before use
For external use only
Keep away from eyes
Do strand test before use                                                                                                                                                                                                              
Ingredients: Henna (Lawsonia Inermis), Beeswax, Olive oil (Olea europaea), Almond oil (Prunis dulcis), Jojoba oil (Simmondsia chinensis), Essential Oils, Vitamin E (Tocopherol), Optiphen
*No parabens, fragrances, dyes, petroleum, silicones, synthetic preservatives, cruelty free 
Instructions: Apply Henna Hair Treatment to clean dry hair.  Use henna by sectioning hair.  Start at the roots and apply to remaining length of hair. Place a plastic disposable shower cap on head.  Leave henna in for 2-4 hours, or longer for a deeper color.  Shampoo and condition as usual.  Do a strand test on hair before applying.
Product Benefits:
Natural Hair Colorant
Gives hair rich reddish tones
Covers Gray Hair
Makes Hair Shine
Thickens and Strengthens Hair
For those allergic to chemical dyes
Fights dandruff and itchy scalp
No ammonia, chemicals and toxins