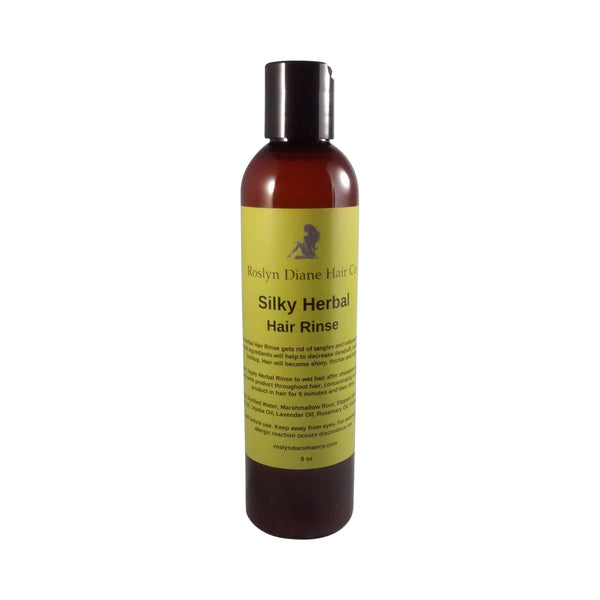 Silky Herbal Hair Rinse
There comes a time when our hair may lose its healthy appearance due to residue and build up from shampoos, conditioners and gels that strip our hair of its natural oils. This causes hair to become dry, brittle and dull. Hair can be restored and brought back to health with our Herbal Hair Rinse that provides shine, hydrates and stimulates hair follicles by providing new hair growth. The rich benefits of Cider Vinegar will balance the scalp and the hair's natural pH levels. The natural ingredients smooths out hair cuticles and gets rid of tangles and reduces frizz. Hair will become shiny, silky and fuller.
Add to cart
About Us
Welcome to Roslyn Diane Hair Co. We are a natural hair and skincare company that creates products for all hair and skin types. Our goal is to make our customers look and feel beautiful without adding harsh ingredients, toxins and chemicals. We go the extra mile to ensure the services and products we offer are consistently excellent, safe and appropriate. We aim to give customers a lifetime of positive experiences and to leave them feeling valued.